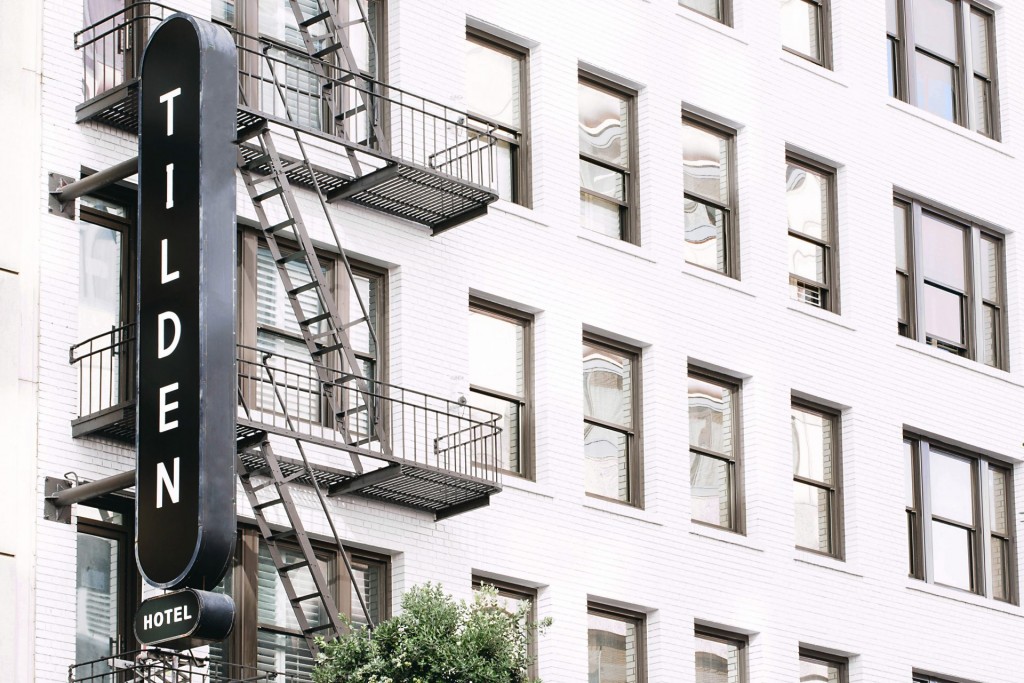 Midtown
345 Taylor Street
San Francisco, CA 94102
Phone: 415-673-2332
Toll Free: 877-854-4106
Email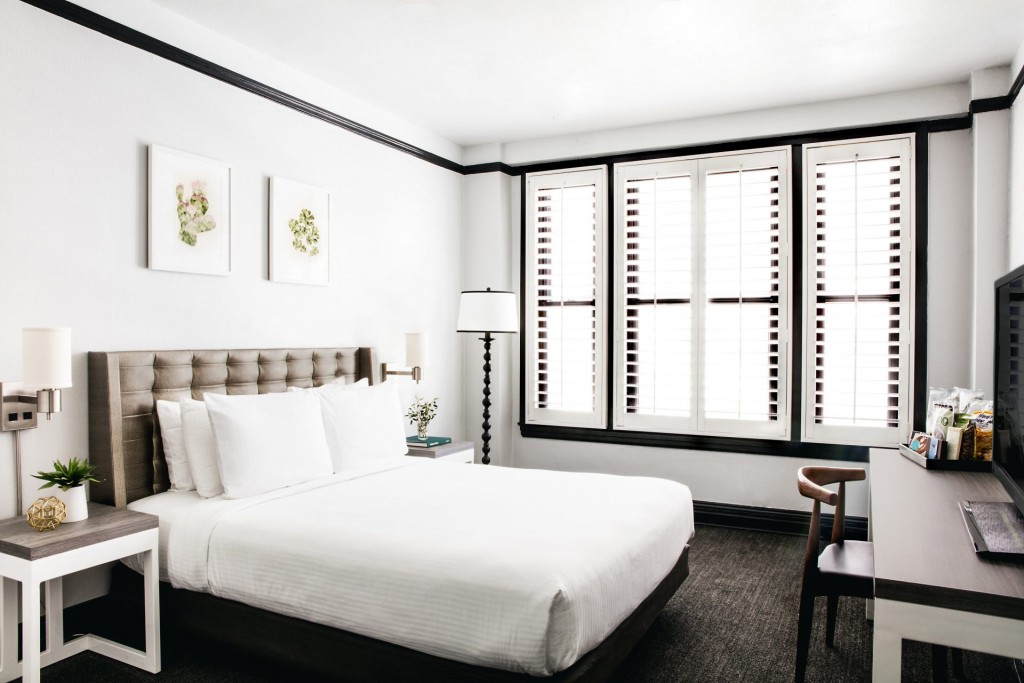 The Tilden Hotel is a new boutique San Francisco hotel rooted in the vibrant Union Square district. An anchor of Downtown San Francisco, the Tilden pays homage to the past, present and future of this unique neighborhood, known for its creative, authentic, and varied sensibilities. With an unassuming presence defined by clean, organic and streamlined aesthetic choices, our stylish hotel offers open, airy spaces marked by subdued colors and raw materials.
The pinnacle of a lively neighborhood, The Tilden is an engaging social hub. With a residential-spirited lobby, lively bar and restaurant, and curbside coffee shop, The Tilden is much more than a hotel. In addition to modern, comfortable San Francisco accommodations, our hotel in Union Square offers a fresh solution to urban living with unfussy spaces and refreshing surprises such as our Hummingbird Garden and local artwork.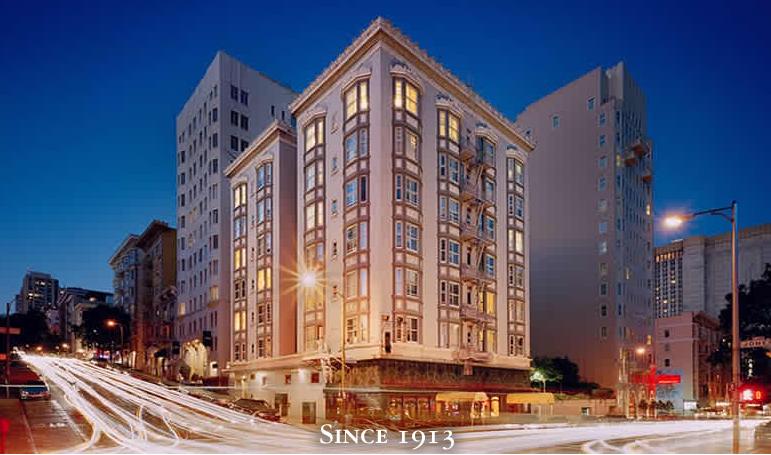 Midtown
580 Geary Street
San Francisco, CA 94102
Toll free: 800-227-4223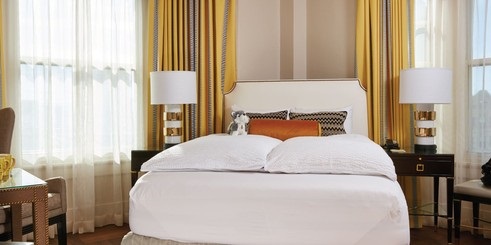 Steps from Union Square and newly re-imagined, The Alise San Francisco provides a metropolitan home base for your San Francisco adventures. A short walk from the Moscone Center, you will find world-class shopping, dining and entertainment just around the corner.
The Alise's expansive lobby offers plush, stylish seating for working or relaxing. And if you're looking for a quick bite or a leisurely cocktail, try Pineapple Bistro and Bar for a convenient and elegant option.
Sophisticated and thoughtfully designed guest rooms offer a luxe retreat from the hustle and bustle of city life and an opportunity to enjoy quiet moments – alone or with that special someone.
With a nod to legendary heroines and audacious sidekicks with hearts of gold, who blaze through life with a flair for fun and mystique, whose company everyone covets and whose confidence everyone craves, say hello to the newest Piece of the Pineapple – The Alise.