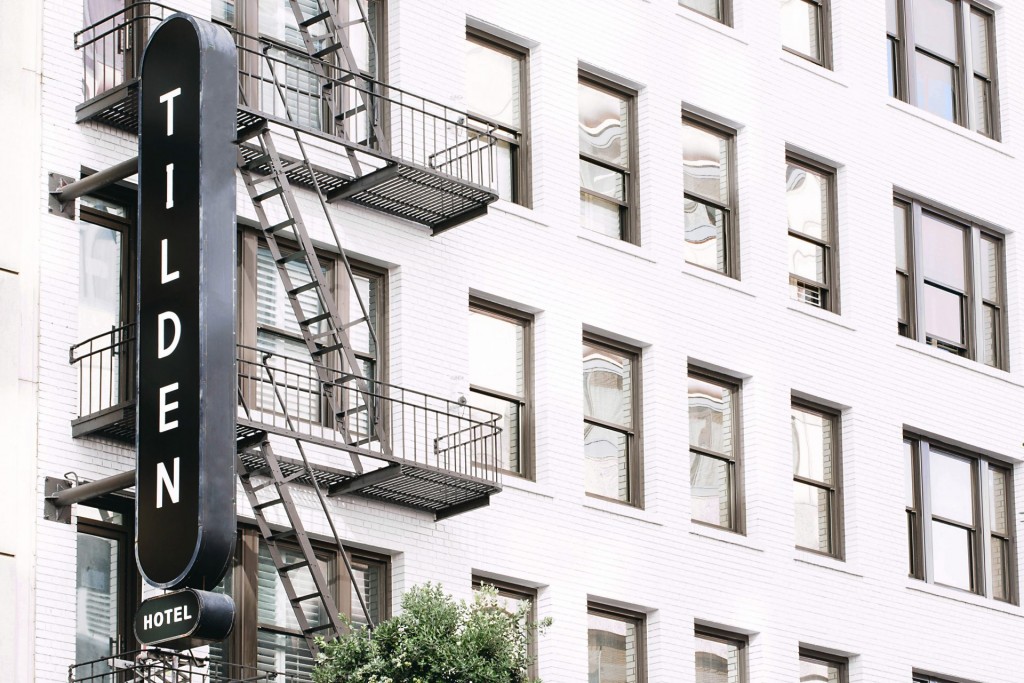 Midtown
345 Taylor Street
San Francisco, CA 94102
Phone: 415-673-2332
Email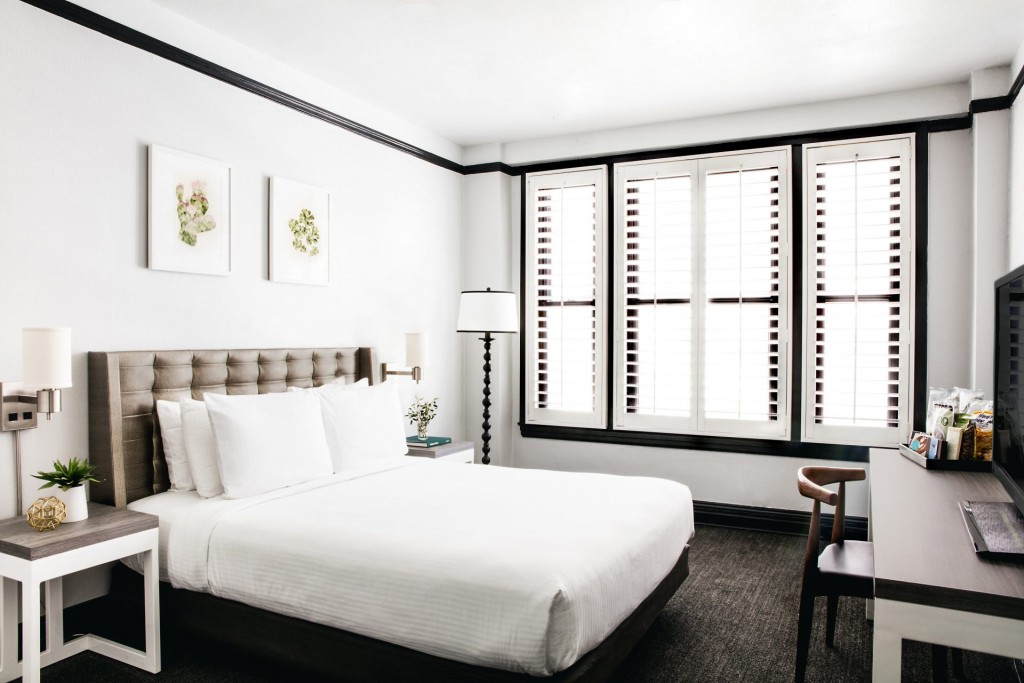 The Tilden Hotel is a new boutique San Francisco hotel rooted in the vibrant Union Square district. An anchor of Downtown San Francisco, the Tilden pays homage to the past, present and future of this unique neighborhood, known for its creative, authentic, and varied sensibilities. With an unassuming presence defined by clean, organic and streamlined aesthetic choices, our stylish hotel offers open, airy spaces marked by subdued colors and raw materials.
The pinnacle of a lively neighborhood, The Tilden is an engaging social hub. With a residential-spirited lobby, lively bar and restaurant, and curbside coffee shop, The Tilden is much more than a hotel. In addition to modern, comfortable San Francisco accommodations, our hotel in Union Square offers a fresh solution to urban living with unfussy spaces and refreshing surprises such as our Hummingbird Garden and local artwork.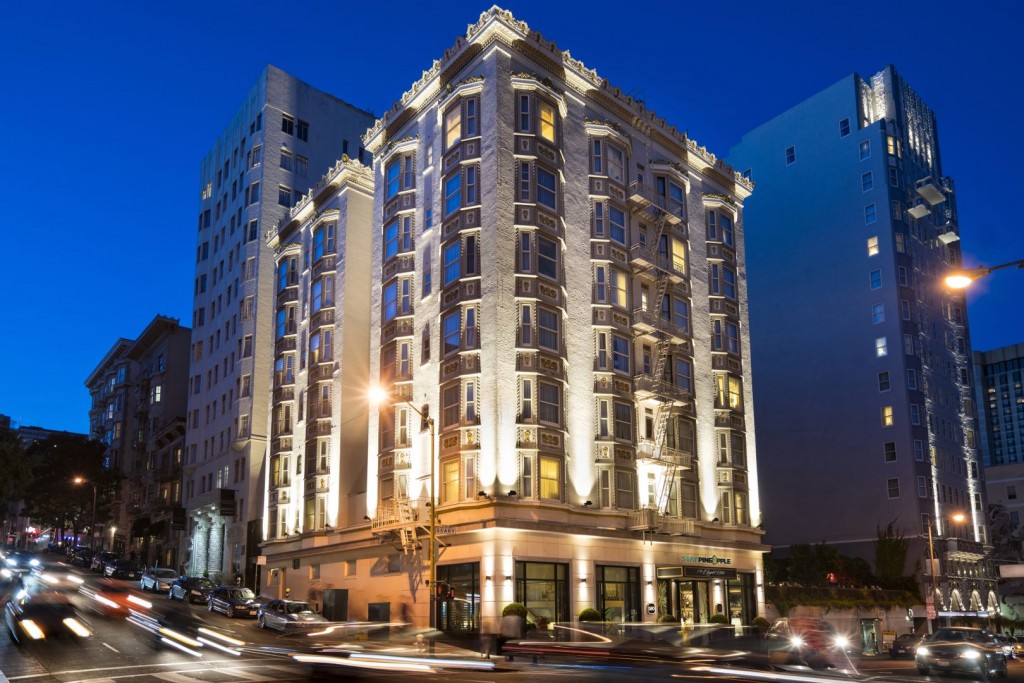 Midtown
580 Geary Street
San Francisco, CA 94102
Phone : 415-441-2700
Toll free: 866-866-7977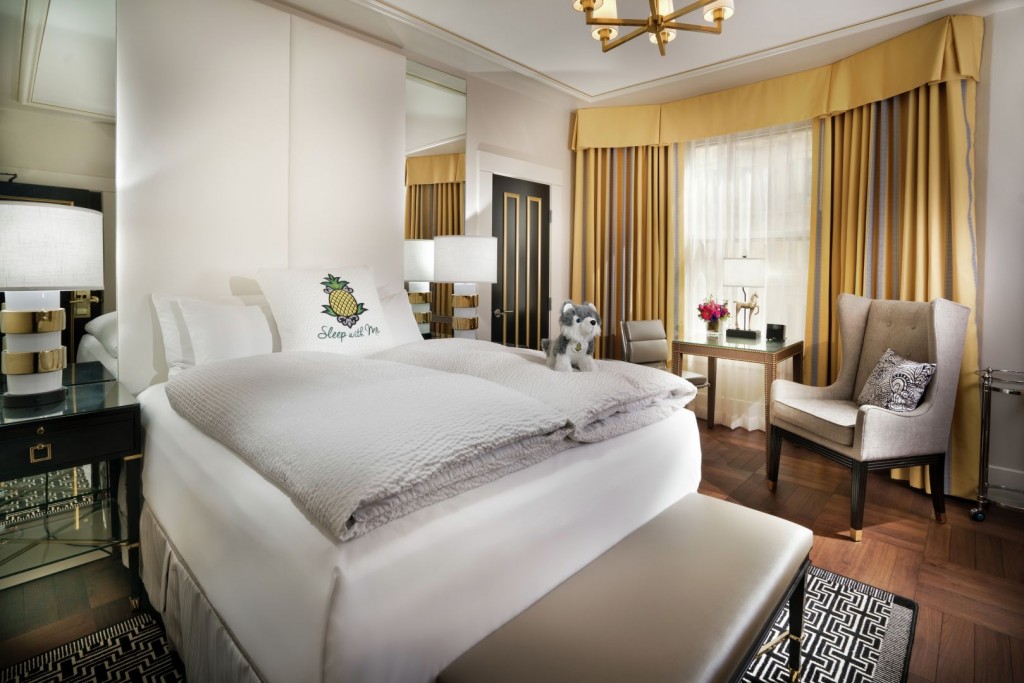 It isn't San Francisco without a little pomp and circumstance. After all, this is one of America's great cities. But avoid the overly stuffy choices and head to Staypineapple San Francisco, Staypineapple's first foray into the City by the Bay. This jewel box charmer is perfectly located in Union Square just steps from the city's best shopping and dining. Ideal for business or pleasure, Staypineapple San Francisco will not disappoint.
We are hospitality redefined! That means we believe strongly in the value-creation for each guest and every team member. From afternoon delights (treats and coffee), BIG fluffy towels and robes, to cozy over-stuffed duvets and beds which you will want to take home. Oh yes, don't forget all the yellow things like bikes, pens, coffee mugs, umbrellas – see? Like 98.723% of our guests, you will leave with a big smile and a new memory while looking forward to your next visit – that is our Staypineapple mission.