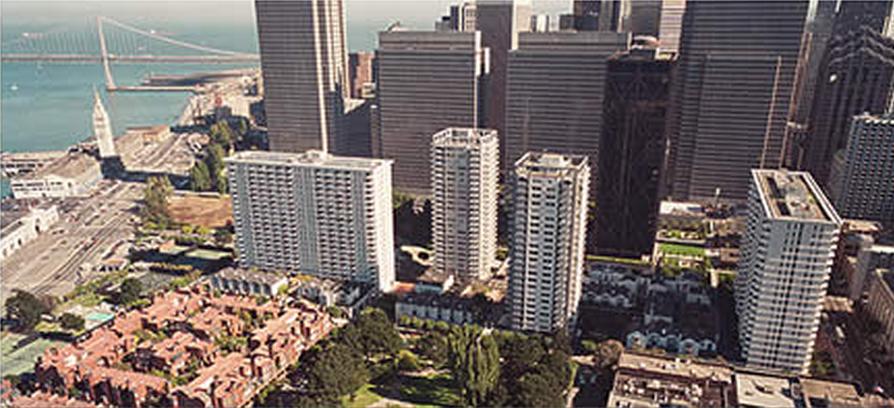 430 Davis Court
San Francisco, CA 94111
Leasing 10am – 6pm 7 Days
Leasing Office
Phone: 415-434-2000
Toll Free: 833-682-0254
The contrast of sophisticated high-rise living with a traditional neighborly feel makes the Gateway a distinctive part of San Francisco. Set on an elevated plaza with easy pedestrian bridge access to Embarcadero Center, the Gateway consists of four high-rise towers amid a grouping of 58 two-story townhomes. Inspired by San Francisco's famously vertical topography, the four distinctive towers of the Gateway define the most spacious residential neighborhood within the Financial District. With classic city and bay views in all directions, each tower offers sophisticated and inviting living environments. With a newly-remodeled lobby on Battery Street beside the elegant Jackson Square neighborhood, the vistaWest tower is your gateway to the heart of historic San Francisco. The vistaSouth tower connects easily to the shopping and dining opportunities at nearby Embarcadero Center, and offers exceptional city and park views. Steps away from the Ferry Building, the Golden Gateway Tennis Swim Club, and the Embarcadero, vistaEast apartments showcase waterfront living at its best. With a lobby entry facing the greenery of Sydney G. Walton Square, the vistaNorth tower offers an inviting experience of city and natural landscapes.