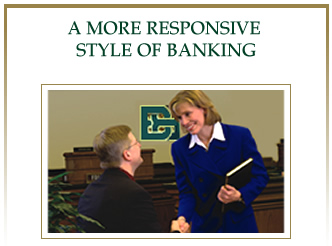 Business and Financial Services
Boston Private Bank & Trust Company
433 California Street
San Francisco, CA 94104
Phone: 415 402-5900
Fax: 415 402-5919
Being a private banking client isn't what it used to be. Today, people in every walk of life have complex financial needs that deserve the individual attention and expertise Boston Private is known for. Every day, we work with people who are innovating, building, and contributing wherever they are in their careers and their lives. Our clients are business owners, entrepreneurs, nonprofit organizations, couples buying a second home, and families planning a sound financial future. They are people like you.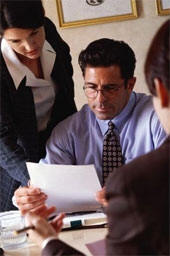 San Francisco Retail Banking Office
343 Sansome Street, Suite 100
San Francisco, CA 94104 
Office Phone: (415) 249-0321
For Other Locations Call: 800-797-6324
Founded in 1905, Mechanics Bank provides personal banking, business banking, trust and estate services, brokerage and wealth management services through thirty-three offices across Northern California. After four generations, we remain fiercely independent and deeply committed to the bank's founding values of trust, lasting relationships, teamwork, genuine care and pride in what we do.
We demonstrate our values to the thousands of hardworking individuals and businesses who have chosen Mechanics Bank by providing personalized service with access to real people; by employing knowledgeable, tenured bankers who know your name and commit their personal best to you; and by investing in and giving back to our local communities.